Download your FREE 21 strategies for 2021
Make 2021 your best year in business.
Simply pop your details in below and we'll send you the link to download.
Your personal information will not be shared with any other provider.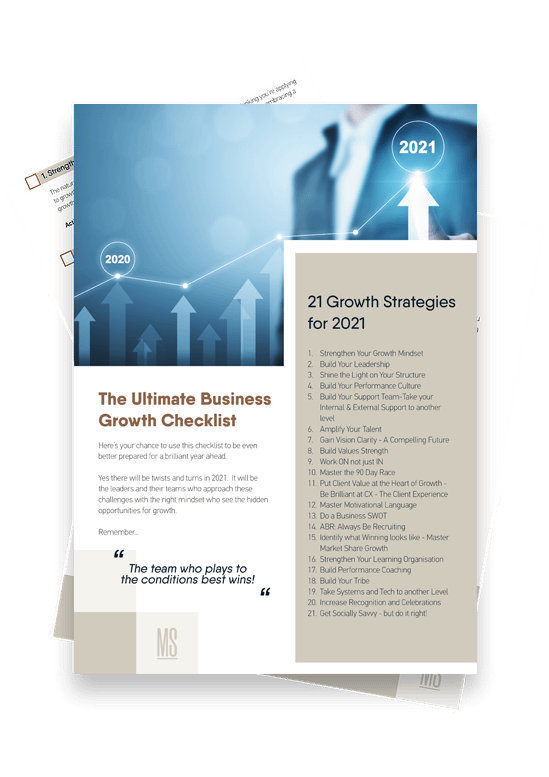 Grab your free copy of Michael's 21 Strategies for 2021.
Take your game plan to the NEXT level!
Sure there will be twists and turns this 2021 but I also believe that we've got the ability to achieve some amazing results.
The leaders and teams who will approach these challenges with the right mindset and the right strategies are the ones to uncover opportunities for growth.
My favourite quote from last year that's rolling through to this year is "the team who plays to the conditions best wins." So I've come up with a checklist that you can utilise to ensure you're on track with the game.
Here's what you will gain from the 21 Strategies for 2021 checklist:
The team who plays to the
conditions best wins!